-We were fortunate to see many of the gentle giants on the trip, and see the sterling work the Zambezi Elephant Fund is doing to protect them, Richard said.
John Cassim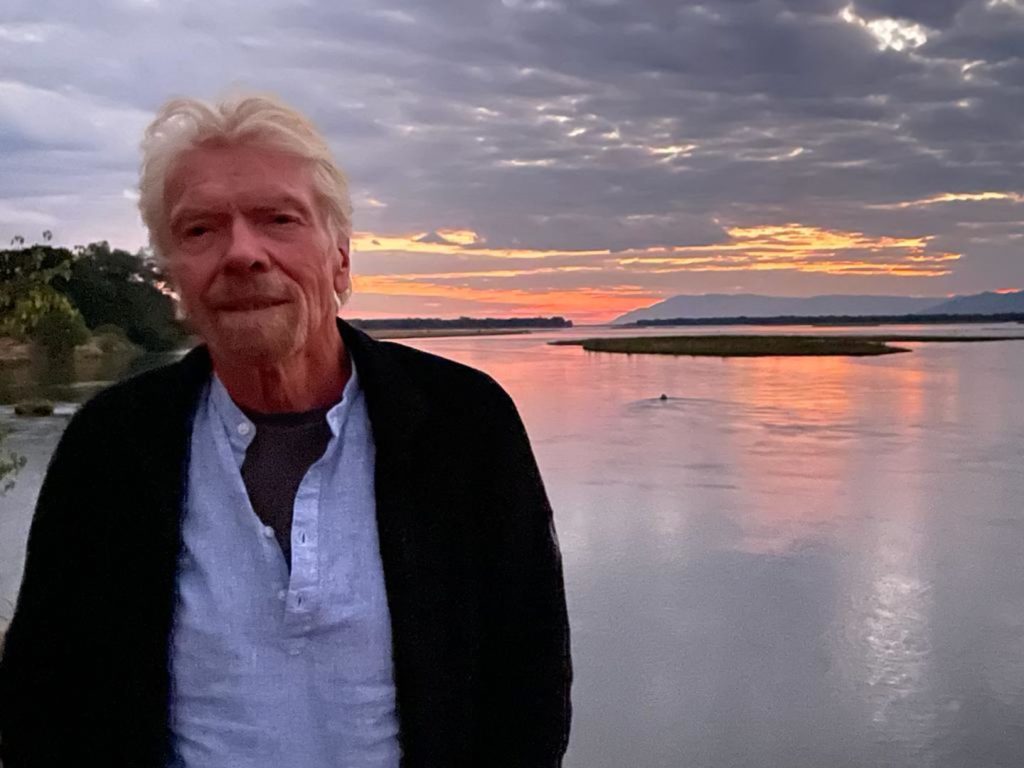 Harare, Zimbabwe (CZ) – Billionaire Richard Branson and founder of Virgin Group has testified, giving a chilling account of how he spend his time in Mana Pools a few weeks ago, when he took part in the 30 day Trans Zambezi Walk for Wild expedition which ended on July 7.
The walk was organised by Zambezi Elephant Fund, to encourage a wide range of participants to spend time immersed in the landscape, with the opportunity to envision what the sustainable future of this iconic valley could look like if resources were combined effectively.
The walk covered over 330 km along the Zambezi valley, covering an area of 6.3 million acres of diverse habitat.
The journey included walking from Matusadonha to Mana Pools and canoeing from Chikwenya Lodge to Kanyemba, according to the conveners.
The following is what Richard Branson wrote on his personal blog:

Many years ago, when Holly and Sam were kids, my family had the pleasure of travelling down the Zambezi River. Mum and dad came along – and we even managed to get Joan in a canoe! It was an extraordinarily beautiful trip, going through the Mana Pools and seeing some incredible wildlife.
I was recently invited by Tim Evans, a lifelong friend who used to be the Queen's doctor, to repeat the trip. He has always been passionate about protecting wildlife and spent a lot of time in Zimbabwe when he was younger.
It was delightful joining Tim and his son Wilf, my sister Vanessa, my daughter-in-law Isabella ,and a wonderful group of conservationists to camp and canoe down the magnificent river. We had to watch out for enormous crocodiles, buffalo, and hippos that could accidentally tip over our canoes. Thankfully, we had brilliant guides.
The wildlife in the area is spectacular, from lions to leopards and elephants. We were fortunate to see many of the gentle giants on the trip, and see the sterling work the Zambezi Elephant Fund is doing to protect them.
We also visited Wilderness Destinations Ruckomechi Camp, which is part-owned by The Rise Fund, a group commited to social and environmentally-positive investments that I'm proud to be a founder of. It was a glorious few days, surrounded by magnificent baobab trees, and great to see The Rise Fund's work in action.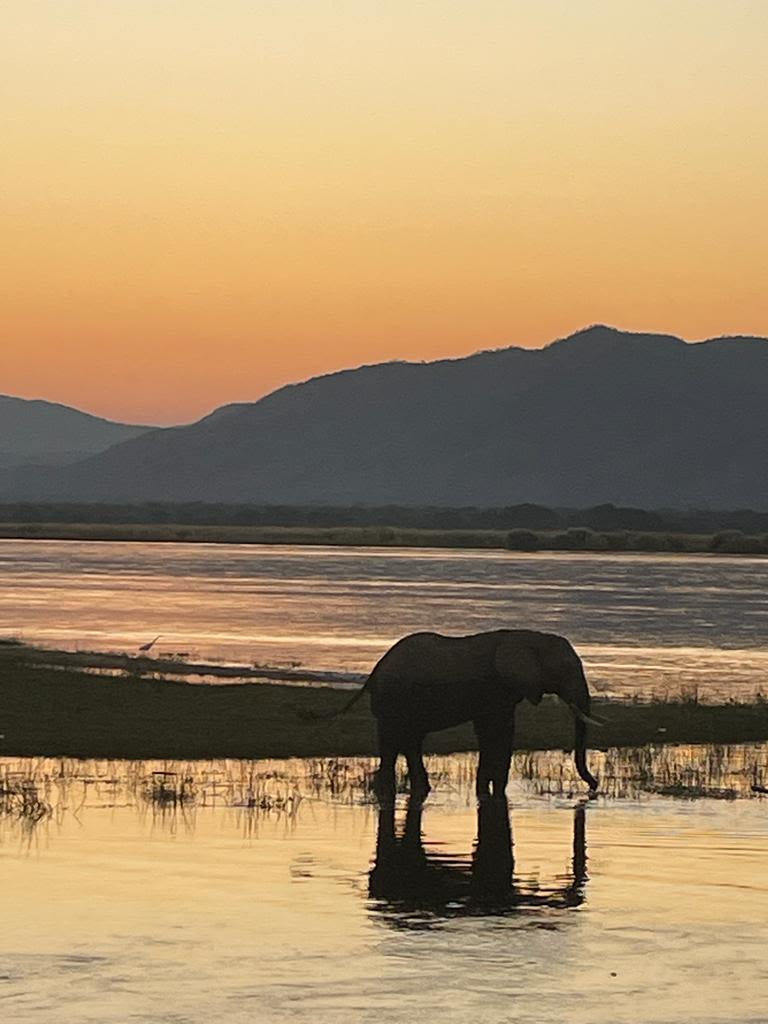 At night, it was great fun sharing stories in the wilderness. We reminisced about camping in Zimbabwe with my parents, particularly about a dream Dad told me about when we last visited.
"I had a dream last night," he said, with a twinkle in his eye.
"Did it involve a woman?" I asked.
"Yes," he replied.
"Did you misbehave?" I asked.
"No," he said. "But she misbehaved outrageously!"
Thanks to Tim, John and Nicci Stephens, James Egremont-Lee and everyone who helped organise the trip, and to the Zambezi Elephant Fund for their important conservation work.
Source: https://www.virgin.com/branson-family/richard-branson-blog/canoeing-down-the-zambezi-river