– However, KZN still maintains sizable rhino herds and is currently the main target for poachers, according to officials.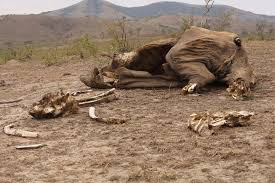 John Cassim
Harare, Zimbabwe (CZ) – According to the most recent statistics, which were made public on August 1, 231 rhinos were poached in South Africa between January and June 2023.
Compared to the total number of rhinos poached nationwide during the same period in 2022, this represents a decrease.
Despite the decline, Save the Rhino has been reporting on the poaching crisis in KwaZulu-Natal (KZN) over the past year, and the new figures paint an increasingly worrying picture for rhinos in the province.
– concern raised
There were 143 rhinos killed in KZN in the first six months of this year, an increase from 133 in the first half of 2022.
Most incidents took place within Hluhluwe-iMfolozi Park, a reserve that has been heavily targeted by poaching gangs in recent years.
Save the Rhino has been hinting that organised criminal networks have shifted away from Kruger National Park, likely due to declines in the Park's rhino population following years of intense poaching combined with innovative rhino protection efforts.
KZN, however, still has significant rhino populations and is currently the prime focus for poachers.
-projects to help combat rhino poaching
Meanwhile, the South African Government has announced that significant projects are underway to counter the increase in poaching within KZN.
The projects include collaboration between key departments, the development of a new joint operations center, repairs to boundary fence lines, and a boost to prosecution capacity.
Yet, with rhinos killed almost every day in the province, dealing with the ongoing crisis remains incredibly difficult.
Rangers are constantly on high alert to confront poaching attacks in extremely challenging environments while working in an often-underfunded role.
Save the Rhino said they recognise the immense value of rangers, and a significant proportion of their funding goes towards projects supporting them.
Nonetheless, rangers alone cannot stop poaching.
– Cabinet move and recent arrests
In May this year, the South African cabinet approved the National Integrated Strategy to Combat Wildlife Trafficking (NISCWT) in order to effectively address the organised nature of rhino poaching.
Although the main focus is currently on rhino, the Strategy also aims to address the illegal trade in and poaching of other species that are threatened by trafficking syndicates, like abalone.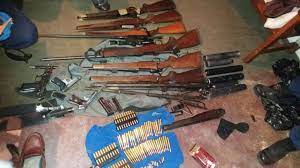 In the first six months of this year, both the South African Police Service (SAPS) and the National Prosecuting Authority (NPA) have led to the conviction of 31 offenders.
The majority of sentences were custodial; in Skukuza, one suspect found guilty of killing three rhinos and possessing unlawful arms and ammunition was sentenced to an effective 32-year imprisonment.
Three accused, found driving in Kruger National Park with five rhino horns hidden in the vehicle, a hunting rifle with a silencer, ammunition, and knives, were convicted for the killing of three rhinos in the park, possession of unlawful firearms and ammunition, possession of dangerous weapons, and trespassing.
Accused 1 and 2 were sentenced to 34 years imprisonment, while accused 3 was sentenced to 39 years imprisonment.
In Limpopo, an individual was sentenced on a charge of murder, killing two rhinos with an unlicensed firearm, and ammunition possession to an effective sentence of 24 years imprisonment. In the Eastern Cape, six people were convicted on charges of conspiracy to commit rhino poaching and the possession of unlicensed firearms and ammunition and effectively sentenced to imprisonment ranging from 16 to 20 years.