– Experts highlighted that the possible contamination of groundwater from drilling activities is of particular concern due to the area's shallow water table.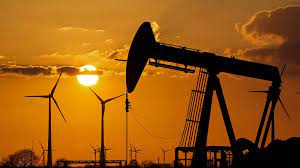 John Cassim
Harare, Zimbabwe (CZ) – Following the decision by the governments of Namibia and Botswana to license a Canadian corporation, ReconAfrica, to prospect for oil and gas in the Cubango Okavango River Basin, environmental experts have expressed concern about major water contamination.
The prospect will take place over a 34,000-square-kilometer area.
The river basin spans 700,000 km2 and includes a network of river systems in Angola, Namibia, and Botswana.
The Cubango and Cuito rivers, which originate from the Angolan highlands, join the Okavango River at the border between Angola and Namibia and flow into the Okavango Delta in Botswana.
The Okavango River provides livelihood for approximately 500,000 people in Namibia and Botswana, who rely on agriculture and animal cultivation, fishing, and tourism.
The Okavango Delta, a World Heritage Site, is one of Southern Africa's largest freshwater wetlands, home to approximately 1,000 plant species, 480 bird species, 130 animal species, and countless reptile and fish species.
– Concern expressed
According to experts, groundwater resource evaluation and conservation have shown the potentially disastrous effects of oil and gas exploitation in the Okavango Delta and River Basin.
Drilling near Namibia's Omatako River already endangers groundwater because drilling waste fluids are disposed in unlined pits.
Meanwhile, there are allegations that the Namibian government gave ReconAfrica exploration permits without completing required environmental impact assessment (AIA) procedures, despite the fact that the lease area included parts of the Kavango-Zambezi Transfrontier Park and the Okavango River.
Kavango Zambezi Transfrontier Park, also known as the KAZA-TFCA, is the second-largest nature and landscape conservation area in the world, spanning the international borders of five countries in Southern Africa
Angola, Botswana, Namibia, Zambia, and Zimbabwe are the countries involved.
– a scarcity of information
It is claimed that a ReconAfrica environmental impact study is devoid of any severe dangers associated with oil drilling in the area.
The Namibian government then granted the firm a new environmental clearance certificate.
Independent studies, on the other hand, emphasise the potentially disastrous repercussions of enabling oil and gas extraction activities in the Cubango Okavango River Basin.
However, independent studies highlight the possible dire consequences of allowing oil and gas extraction activities in the Cubango Okavango River Basin.
Based on these research, it has been recommended that all oil and gas extraction activities in the Okavango region be paused until there is a better understanding of the groundwater sources, routes, and receptors.
It is further recommended that future environmental impact assessments make an honest effort to obtain all relevant information so that all possible risks to water resources are identified to allow for the proper protection of natural resources.