– According to SPAR Zimbabwe, the rainbow represents hope, a pledge to protect, a message of love, and the passing of a storm.
John Cassim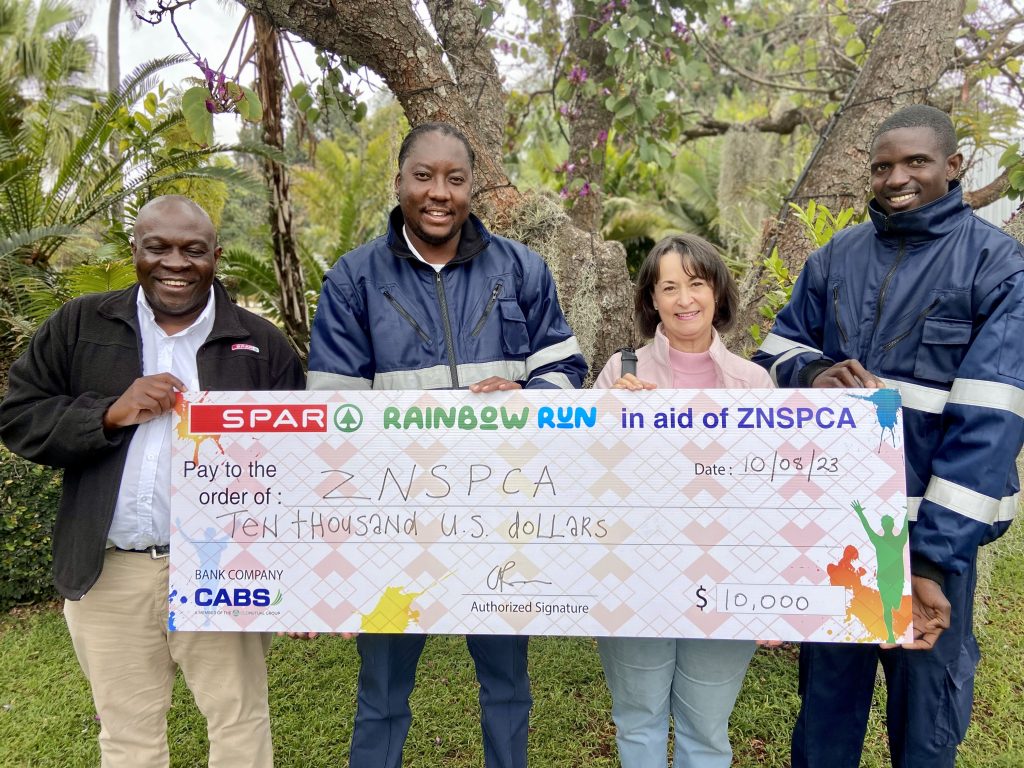 Harare, Zimbabwe (CZ) – The ZNSPCA (Zimbabwe National Society for the Prevention of Cruelty to Animals) and Childline each received US$10,000 from the 2023 SPAR Rainbow Run, which was held in Mt. Pleasant, Harare, on June 30.
More than 2,584 people took off from the starting line, where 1600kg of edible, non-toxic colour powder was shot into the air by 18 cannons, according to SPAR Zimbabwe.
After some Zumba workouts given by Work-It, a 3 km fun run/walk through the golf course at Mount Pleasant Sports Club was held.
Family-friendly activities and laughter characterised the day, while performances by local musicians such Nutty-O, Victor Kunonga and the Peace Band, DJ Naida, and Kelvin & the Marimbas rounded out the enjoyment.
On the one hand, over 100 volunteers from Childline, ZNSPCA, SPAR stores, School Interact clubs, local businesses, and NGOs helped with marshalling, registration, and litter collection.
"The rainbow represents hope. It is an assurance of safety. It conveys a message of love and denotes the storm's end. For the hundreds of thousands of children and animals in need of a voice in their hour, this is what Childline and ZNSPCA want to achieve,," Shamiso Pfumayaramba, in charge of Responsible Retailing for SPAR Zimbabwe, said.
Childline Zimbabwe strives to uphold, protect, and advance children's rights in Zimbabwe.
It offers a secure, private, and kid-friendly setting where kids can report abuse and get assistance.
Working in collaboration with the government, Childline offers a variety of services, as well as a toll-free 24-hour call center that receives nearly 1 million calls per year from children in distress. Childline also counsels, comforts, and protects all children in Zimbabwe.
The purpose of Childline Zimbabwe is to give kids a voice, to make sure their rights are upheld and safeguarded, and to provide them the tools they need to take charge of their own life.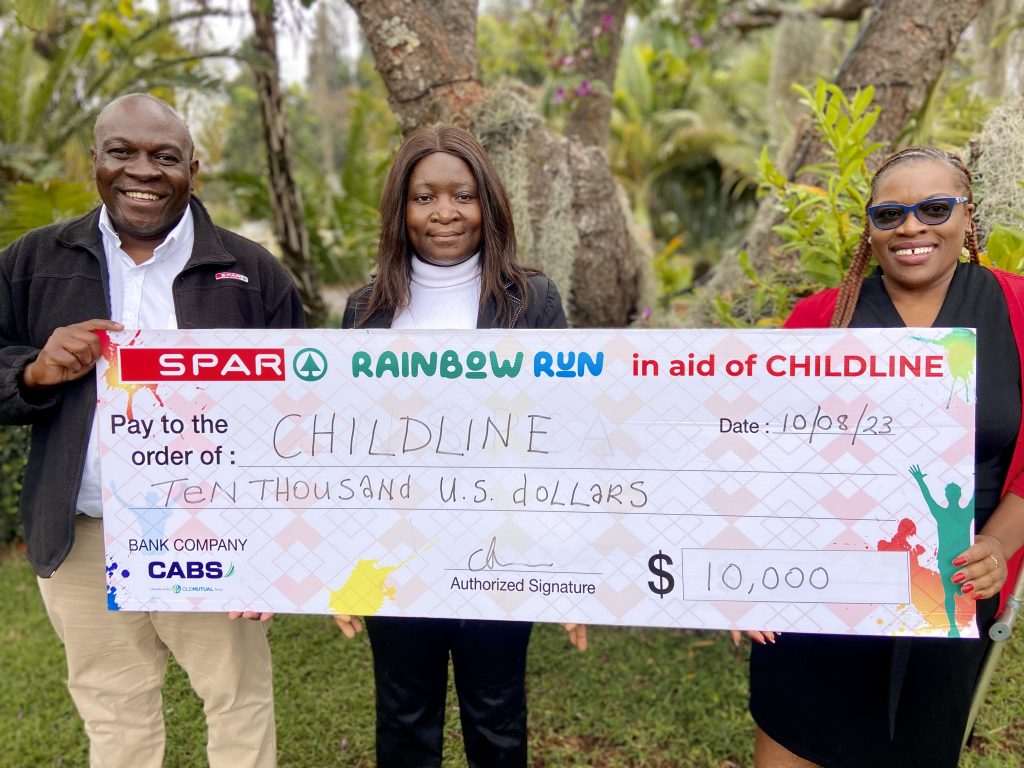 On Monday, August 10, Childline Director Rati Moyo accepted the cheque and announced that the much-needed cash would be used to upgrade security at the Bulawayo contact center, renovate the Masvingo drop-in center, and maintain a 24-hour toll-free helpline.
In accepting the cheque on behalf of ZNSCPA, Stephanie Walsh promised that the money will be well spent on new kennels, community education on animal welfare, and food for the animals housed in SPCA shelters across the nation.
The ZNSPCA is a nonprofit organization that promotes efficient strategies for animal cruelty prevention and pain relief in Zimbabwe.
Its primary goal is to promote the welfare of animals, and it achieves its goals through rendering assistance and education rather than causing arrests.
"We are so proud of the phenomenal turnout by the community and the sponsors of this event; the $20,000 raised will help to keep these vital lifelines open.
We would like to thank everyone who participated, from sponsors and suppliers to service providers, partners, the SPAR, Childline, and ZNSPCA teams, and the whole community, to make this wonderful day possible," Cypren Borerwe, General Manager of SPAR Zimbabwe, said.