-Our knowledge and traditional adaptation methods are not entrenched in formal policy and poor legal framework denies these communities access to climate financing, African leaders said
Staff Reporter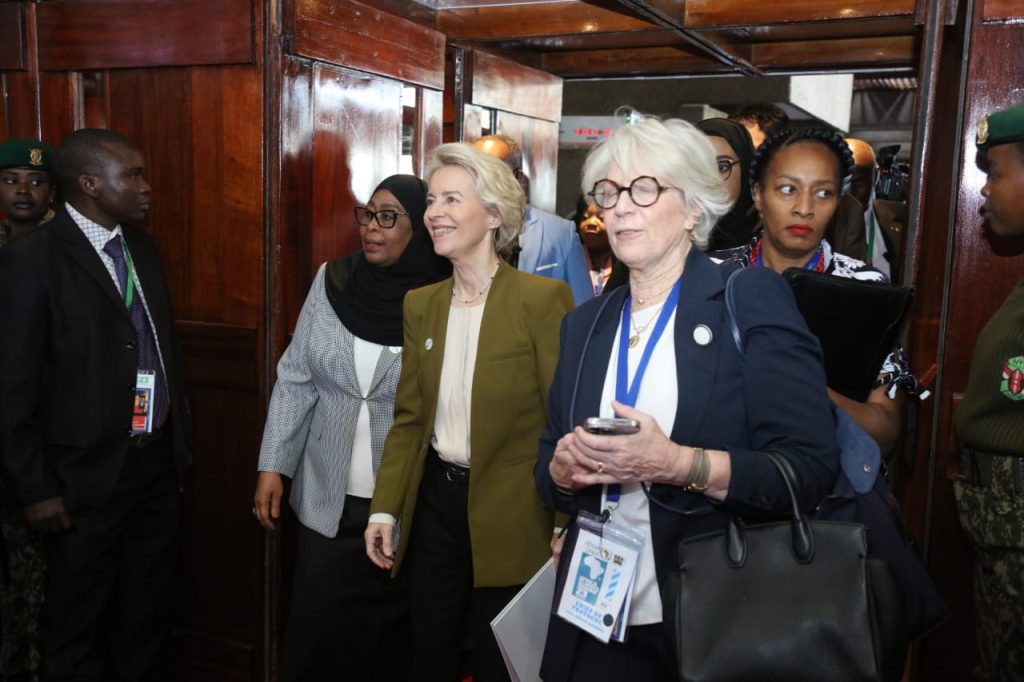 Tanzanian President: Samia Suluhu Hassan on the far left with some high level delegates at the Africa Climate Summit where 10 Africa Heads of State met to discuss.
Nairobi, Kenya (CZ) – At least ten African heads of state are meeting in Nairobi to weave together a series of agreements and pacts that they hope will propel the continent to a greener and more resilient future for the continent.
Kenya, Tanzania, Ethiopia, Rwanda, Comoros, Egypt, Burundi, Eritrea, and the Democratic Republic of Congo were among the countries represented by their heads of state, other non-state bodies such as the African Union, the European Union, the United Nations and an array of financial institutions were also represented by their respective heads.
As the various countries made their commitments to combating the vagaries of climate change and ensuring that Africa remains part of the solution to the challenges currently being experienced, experts warned that sidelining Africa's indigenous communities in this fight will be counterproductive.
Representing the marginalised communities during the summit's opening ceremony, Ann Samanthe who represented local pastoralist communities said the role indigenous people play in protecting the ecosystem make them major actors in the fight against climate change.
"They [indigenous communities] are hardest hit by climate change," said Samante. "They are also the lowest emitters. We contribute greatly to indigenous knowledge but traditional adaptation not recognised in formal frameworks. We are not only victims but we also come with solutions."

According to Samante, renewable energy initiatives are all around indigenous people's territory, or what some refer to as "idle land" adding that there must be free, prior and informed consent before such lands are used for renewable energy exploitation. 
"For us there is no idle land. These are our fathers' grazing areas and centers of our cultural rites. Our knowledge and traditional adaptation methods are not entrenched in formal policy. Poor legal framework denies these communities access to climate financing," she said.

A number of conservation organisations working on the continent have been tapping on local knowledge to safeguard critical species and mitigate the effects of climate change.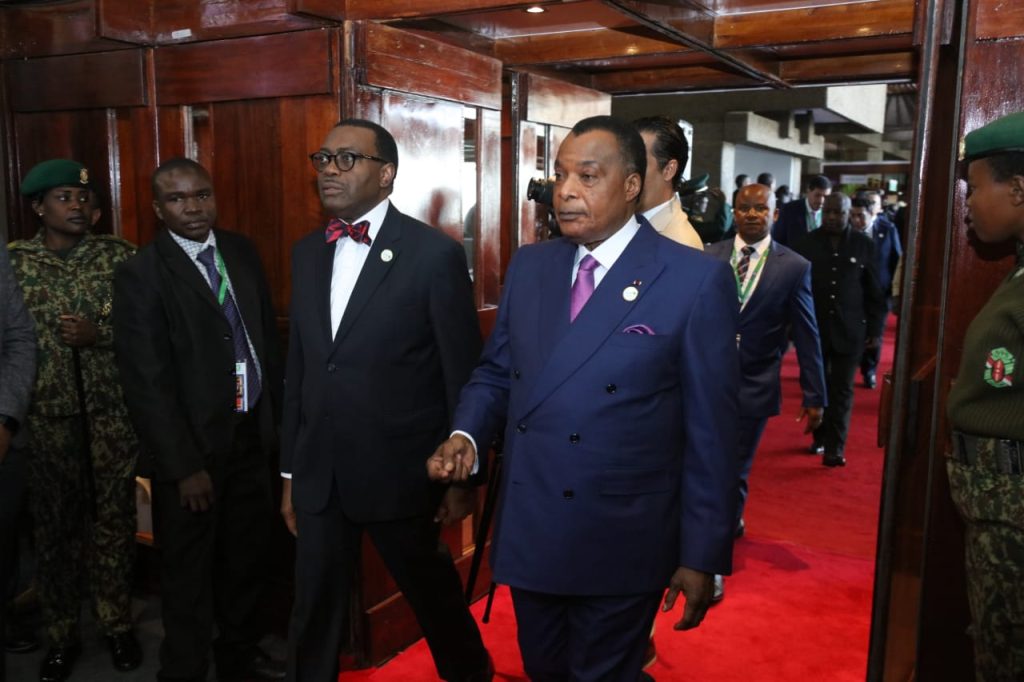 President Sassou Nguesso was among the 10 leaders who took part in the discussions in Nairobi on Tuesday.
Some, such as the International Fund for Animal Welfare, IFAW, have sought to recognise the continent's vast landscapes and unparalleled biodiversity as natural assets that deliver enormous benefits to the planet and humanity as a whole.
For example, IFAW's Room to Roam program is an ambitious project linking elephant conservation with the human communities with which they share the land and its resources. It seeks to secure a network of connected, critical landscapes while forging lasting partnerships with local communities thus enabling both wildlife and people to flourish.
IFAW president and chief executive Azzedine Downes says he remains positive that progress will be made towards preserving nature and biodiversity after the three-day summit.
"For us the focus must include communities that partner with us to help preserve nature, to preserve biodiversity," said Downes. "I am very focused on the Nairobi Declaration to ensure that it includes communities who live with wildlife, as I see them as a partner in the mitigation of climate change not just as victims of climate change."
Earlier on, Kenya's president William Ruto said African communities must look for solutions to climate change instead of playing victims at global forums adding that the continent should tap into the "trillions of dollars globally looking for 'green investment opportunities' as the pressure to tackle the climate crisis heightens".
"Africa holds the key to accelerating decarbonisation of the global economy. We are not just continent rich in resources; we are a powerhouse of untapped potential, eager to engage and fairly compete in the global markets," he said.
Over 20,000 delegates, including 20 heads of state and governments from the continent, are expected to attend the event.
Africa's needs need to be front and centre in this debate," African Development Bank President Akinwumi Adessina said.