John Cassim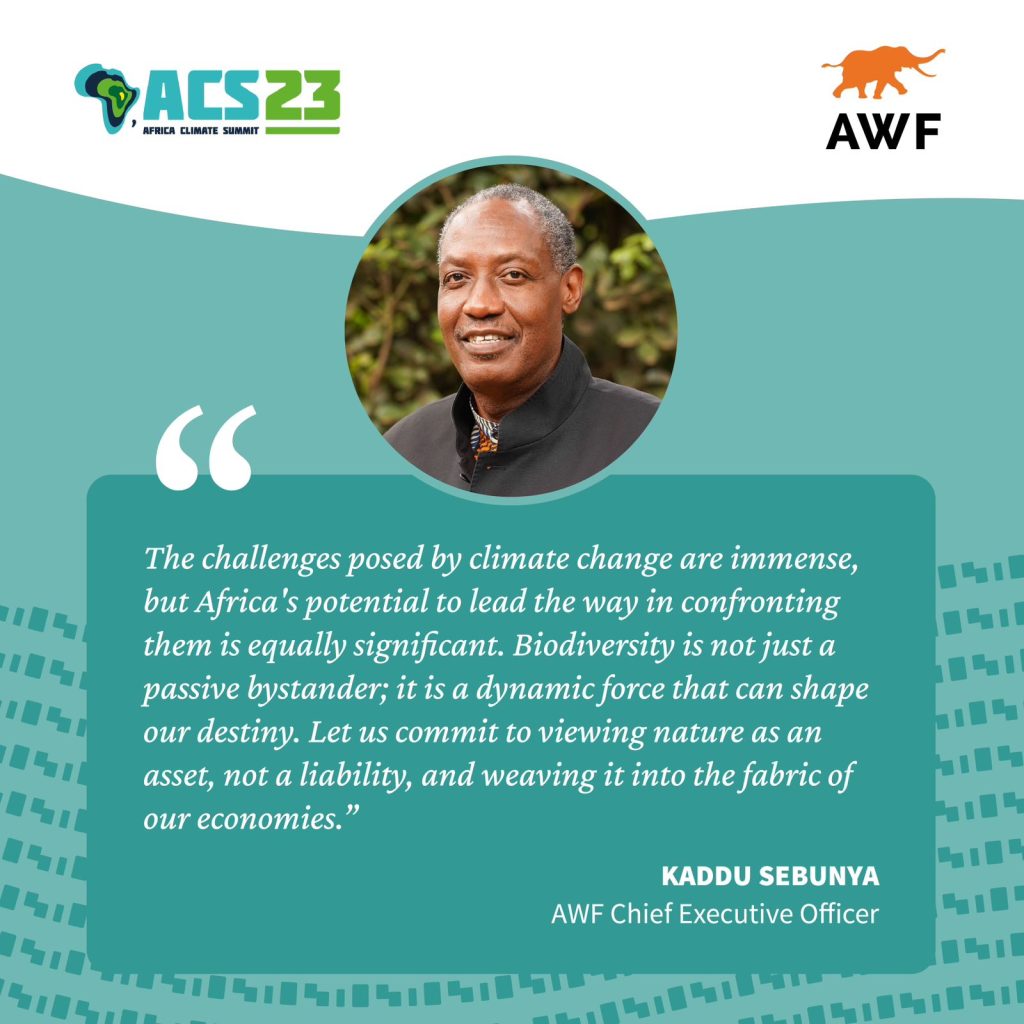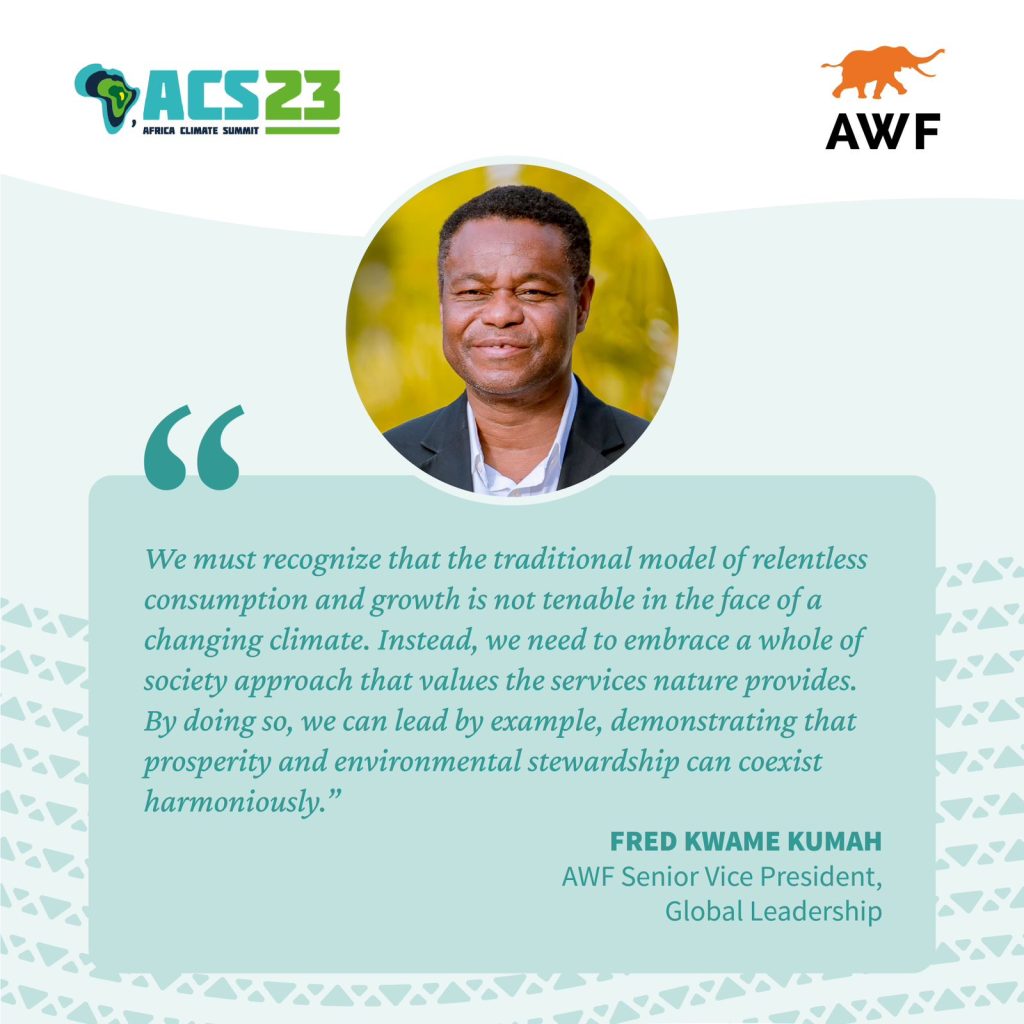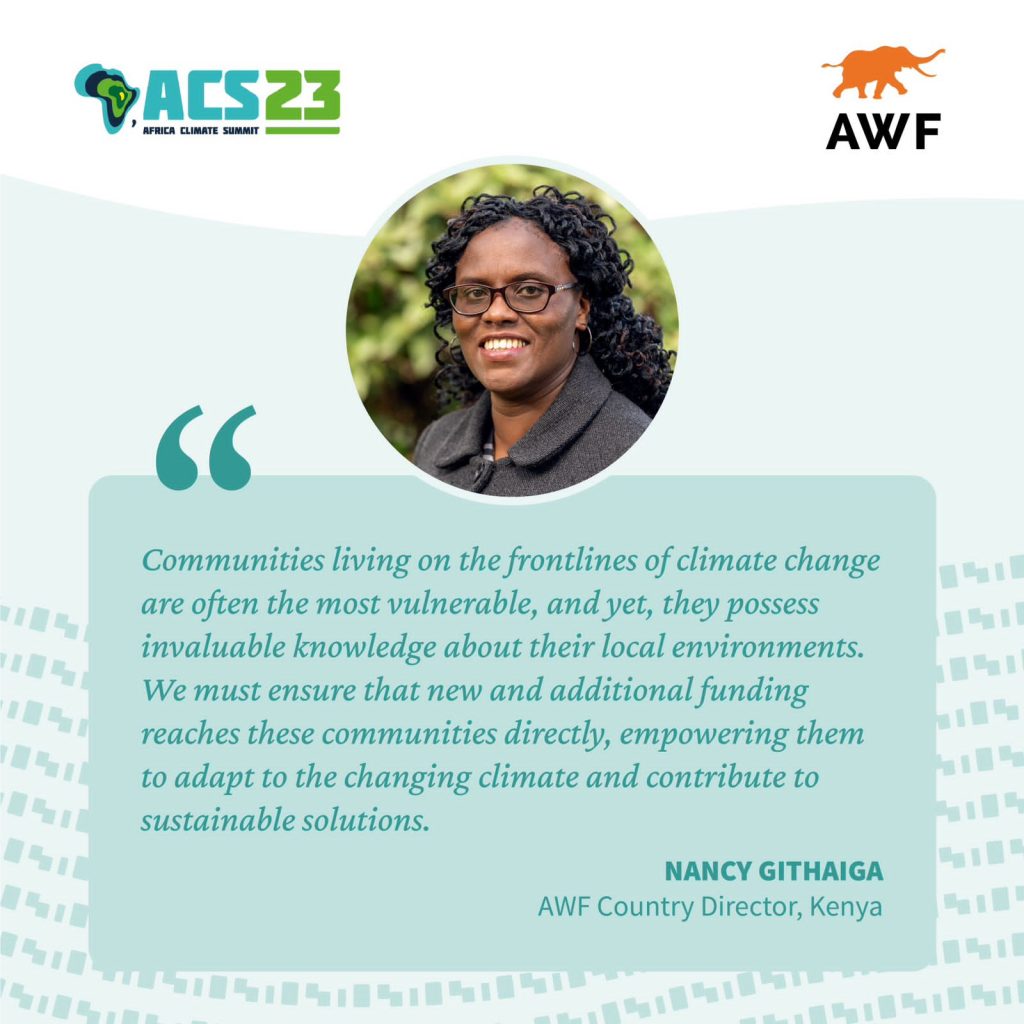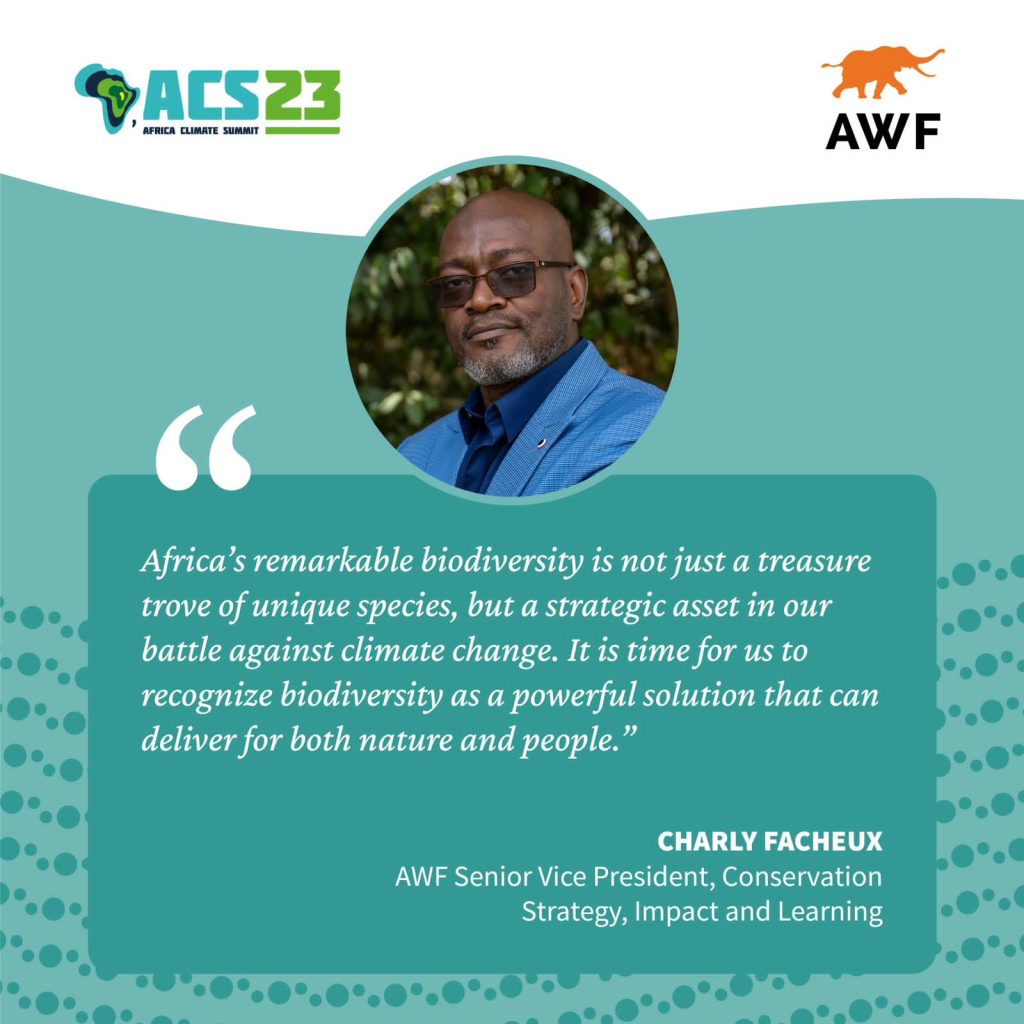 AWF officially joined the 2023 Africa Climate Summit and Africa Climate Week opening ceremony happening this week in Nairobi, Kenya.
At the opening plenary, the diverse speakers ranging from youth representatives to Indigenous People and Local communities, alongside the co-conveners, the Government of Kenya and the African Union, shared a common message highlighting the strength of African-owned and African-led solutions that will ensure prosperity for Africans—delivering both for the continent and for the world at large. 
Created in 1961, in the spirit of Africa's independence movement, AWF has always focused solely on conservation in Africa. From initial investments in Africa's wildlife colleges that trained today's cadre of protected-area managers and wildlife authority directors, AWF has backed African capacity and leadership for conservation for almost six decades.
AWF's approach to supporting priority landscapes is to build the capacity of local institutions to take on roles and responsibilities to deliver conservation.