John Cassim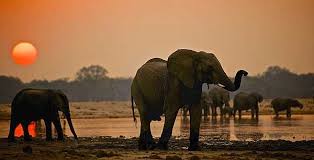 As over 10,000 delegates gather for the first-ever Africa Climate Summit in Nairobi, Kenya, from 4 to 6 September this week, they won't need to look far to find raw reminders of how climate change is ravaging the world.
Disasters devastate East Africa
For five consecutive years, severe drought has scorched Kenya and the entire Horn of Africa region, leading to the deaths of thousands of people and wildlife.
Between 2020 and 2023, Kenya has grappled with devastating floods; forecasts suggest that the country could experience more flooding in the last quarter of this year.
Disasters like these are occurring with unprecedented frequency and intensity. Climate change is ripping through Africa and the world, requiring humankind to take decisive steps to save itself from further climate-related catastrophes. This is why Kenya's President HE William Ruto has championed the Africa Climate Summit with the aim of addressing the increasing exposure of Africa and the world to climate change and its consequences.
The Summit warns that as the impacts of climate change escalate in frequency and intensity, there is need for urgent action.
How is climate linked to conservation?
For conservationists, the Summit is particularly significant because climate change is devastating biodiversity. As Alleta Nyahuye, director of IFAW Zimbabwe, points out, climate extremes are battering nature and conservation, leading to massive die-offs of wildlife recently in countries such as Kenya and Zimbabwe.
She explains that increased vulnerability of local communities to extreme climate impacts is pushing them into heavy reliance on natural resources for survival, leading to over-exploitation. As scientists have found out, over-exploitation of habitats and wildlife is also triggering and aggravating climate calamities such as floods.
The Africa Climate Summit therefore comes at an opportune time, more so with its aim for delegates to discuss and promote, in Nyahuye's words, 'homegrown solutions at the continent level with scientific input from across the globe.'
So, what is IFAW, a conservation organisation, taking to the climate summit?
According to Nyahuye, IFAW sees the conference as a great opportunity for the continent to leverage support for the protection, restoration, and effective management of its immense natural wealth. Based on 20 years of scientific knowledge, IFAW believes that tackling climate crisis in a holistic manner builds climate-resilient landscapes in which people and animals will thrive together. IFAW will showcase pilot projects in East and southern Africa under the Room to Roam initiative, which aims to provide unique conservation solutions in the face of a changing climate.

'Our dream is to see animals and people thrive together in landscapes that face the threats of over-utilisation of resources and climate change,' she says.
She hopes that at the end of the summit, delegates will take home practical opportunities and lasting solutions for climate, carbon trading, biodiversity conservation, and transboundary ecosystem connectivity financing.
'The science is clear and urgent. We are confident the summit will see the adoption of a multi-level and collaborative approach to climate action,' she says.
Mitigating natural disasters
Malawi will be attending the conference following the worst natural disaster to have hit the country in recent memory. In March 2023, Cyclone Freddy battered Malawi, leaving a trail of unprecedented destruction. Rivers broke their banks, and multiple mudslides and mass debris descended from mountains, sweeping away villages and crops, causing injuries, and killing people and livestock.
Minister of Natural Resources and Climate Change Hon. Michael Usi sees the Summit as an opportunity for African countries to reassert how nature and conservation are inherently intertwined with climate change.
According to Usi, the conference provides a platform for Africa to promote sustainable development practices that balance economic growth with environmental preservation to mitigate the effects of climate change.
'We must incorporate nature-based solutions into our strategies for mitigating and adapting to climate change. These solutions not only store carbon and reduce emissions but also provide co-benefits such as improved air and water quality, enhanced ecosystem services, and support for local communities,' he says.
Usi also expects this high-level meeting to strengthen partnerships to enhance access to funding, technology, and expertise for conservation.
He says collaborative initiatives can amplify the impact of conservation projects and ensure Africa's unique biodiversity is protected for future generations.
Practical steps for real change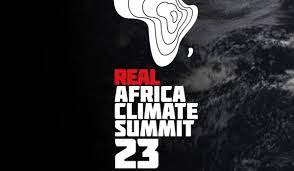 Patricio Ndadzela, director of IFAW Malawi-Zambia, emphasises the Summit's importance.
'While this is the first of its kind summit for Africa, it is not the first Summit of this nature in the world,' he says. 'What has been lacking from those other summits are tangible outcomes on the commitments made to mitigate climate impacts. What we need now are practical steps on increased financing for the greening of the environment to mitigate climate change impacts and save biodiversity.'
The Summit is expected to produce the Nairobi Declaration, which will push for global stock take on a number of climate commitments related to biodiversity, livelihoods, and energy systems.
The Africa Climate Summit comes almost two months before COP28 is held in the United Arab Emirates (UAE). COP28 will focus on energy transition, delivering on financing commitments made during previous conferences, and putting people and biodiversity at the heart of climate action.