-Natural Capital Accounting will provide a systematic way to account for the biodiversity losses, officials said.
John Cassim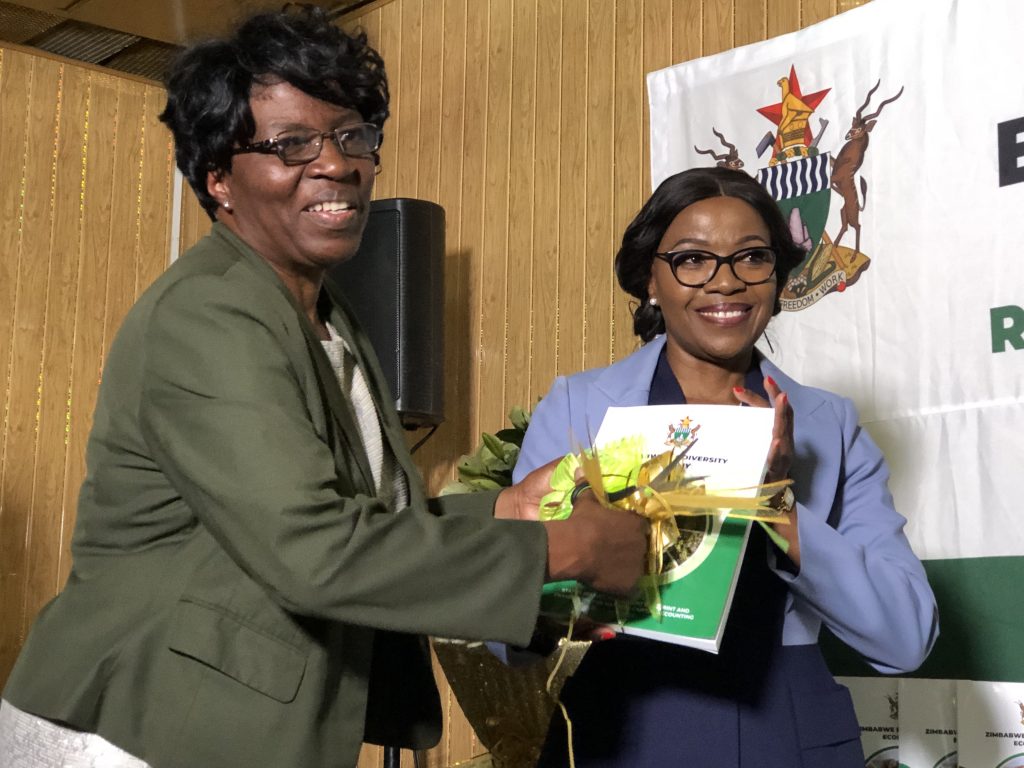 Tariro Musonza Acting Permanent Secretary in the Ministry of Environment, Climate and Wildlife and Olivia Mufute, AWF Country Director during the launch of the Zimbabwe Biodiversity Economy Report in Harare
Harare, Zimbabwe (CZ) – The Zimbabwean government has launched its first Biodiversity Economy Report (ZBE-2023), as a means of identifying economic benefits derived from sustainable use of its biodiversity.
The report has four priority biodiversity sub-sectors namely, bioprospecting and bio trade, fisheries, wildlife, and forestry, as the country looks forward to delivering economic gains that are not recorded in the Gross Domestic Product (GDP).
Upon realising that Zimbabwe is richly endowed with biodiversity that is being lost owing to unsustainable use, the Ministry of Environment, Climate and Wildlife with support from the African Wildlife Foundation (AWF) commissioned a National Biodiversity Study on June 15 2021, to inform a planning framework for natural capital accounting.
The report comes at a time when some countries are starting to recognise the importance of keeping track of natural capital hence the development of a Natural Capital Accounting will provide a systematic way to record the biodiversity losses.
According to the World Bank, this helps with planning for land use and freshwater and marine resources.
-Wildlife subsector
According to the report, Zimbabwe is ranked third on the World Economic Forum's Travel and Tourism Competitiveness Index while a third of all foreign tourists visited national parks in 2019.

It was noted national parks generated more attraction-based tourism income per unit area highlighting the importance of non-consumptive tourism in the country's wildlife sector.
Still in that sector, trophy hunting generated US$ 19. 1 million in 2019 compared to US$ 27. 2 million in 2015. Elephants and buffalo have made the greatest overall contribution to hunting revenues accounting for 74% of trophy fees.
Lion, leopard, and sable are other key species for hunting which remains the dominant source of revenue.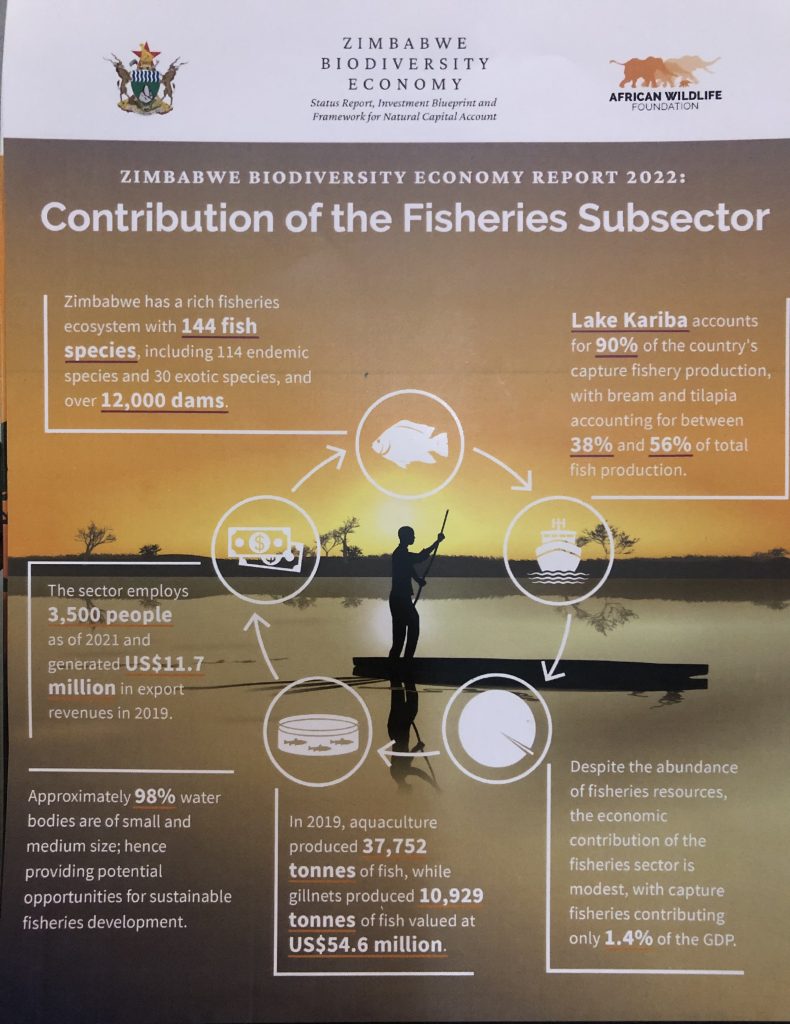 -Fisheries subsector
Zimbabwe's fishery sector has been increased by manmade lakes and the introduction of more fish species.
In the inshore production is based on 114 endemic and 30 exotic species.
Breams or tilapia account for 37.9% to 56.4% of production from the country's 12,000 dams that have a combined surface area of 3,910 square kilometers.
Lake Kariba contributes 90% of production owing to open water fish and kapenta type of fishing for artisanal fisheries.
The total value of fish production in 2019 was estimated to be US$ 250 million and has been increasing.
Capture fishery accounts for only US$ 60 million to US$ 80 million between 2012 and 2019.
At least 3,500 fishers and their employees hold fishing permits as of 2021.
-Forestry subsector
State forest areas in Zimbabwe cover around 860 000 ha of which 800 000 ha are in the Western parts of the country.
These forests have several valuable indigenous hardwood timber species.
There are also 108,000 ha of planted or exotic forests which are the dominant source of formally harvested timber for construction and industrial purposes accounting for 93% of timber produced in 2020.
Forests account for 3-4% of Zimbabwe's GDP and contribute approximately 15,000 jobs.
-Bioprospecting and Bio-trade subsector
Non-timber forest products are a major component of Zimbabwe's rich biodiversity resources yet little is accounted for in the economic statistics.
They encompass a broad range of goods, ranging from firewood to wild plants and animal food, medicinal plants, thatching grass, various blocks and fiber, and other materials used for handcraft and construction.
Rural populations are highly dependent on these forest products while the majority of households informally trade them.
To date, 94% of rural Zimbabweans, depend on firewood for fuel and 30% or more of households get income from these forest products.
According to the report the value of subsistence harvesting of biodiversity-related resources is often missed in formal economic accounting studies.