– We want to advance the issue of gender responsiveness in the agri-food policies to attain the 2030 SDG agenda, we must address the gender gap, an official said.
Staff Reporter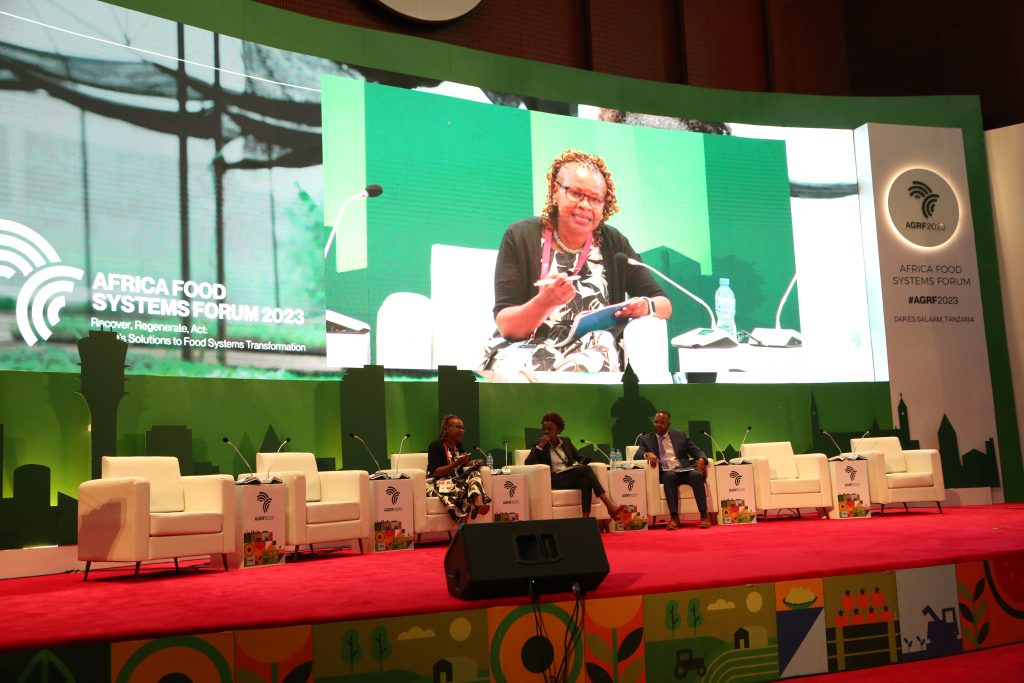 Nairobi, Kenya (CZ) – Africa continues to show resilience to climate change through women's participation after decades of pollution and destruction from the global north, experts at the 13th Africa Food Systems Forum held in Dar es Salaam, Tanzania, earlier in the month revealed.
Scientists believe that, if harnessed, this resilience to the vagaries of climate change could solve the ongoing global food crisis and take an unimaginable toll on the world.
According to Dr. Susan Kaaria, the Director of the African Women in Agricultural Research and Development Award, food systems are of special importance as a source of income for women in Africa.
However, Kaaria says women face special challenges, including access to land and markets, agricultural extension services, and social-cultural norms related to property and business ownership.
"We are excited that the summit highlighted the importance of gender responsiveness. The summit brought all players to the African Food Systems Arena. This is where decisions and collaborations are created.
We want to advance the issue of gender responsiveness in agri-food policies to attain the 2030 SDG agenda, we must address the gender gap," she says.
The summit was attended by five heads of state and government, 5,400 delegates from 90 countries, 30 ministers, six former heads of state and government, and more than 80 heads of international agencies and businesses.
Other critical voices in Africa's food supply chain, such as farmers, youth, and women, were also included, representing 57% of the speakers.
Anna Msigwa from the Nelson Mandela Africa Institution of Science and Technology says Africa's food systems need a rethink by employing climate-resilient farming methods.
Her research work assesses agricultural water use in the Kikuletwa catchment within the Pangani basin in Tanzania. Streams and rivers from Mount Kilimanjaro feed this basin, and about 80% of its population depends on this water for food production.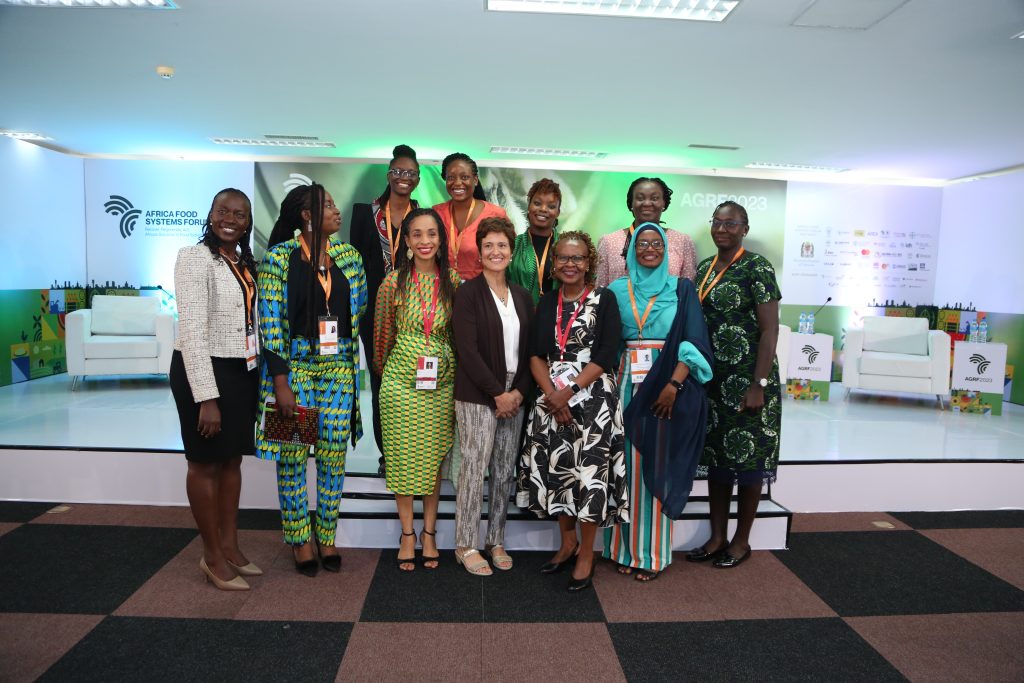 "We have seen how climate change has affected Tanzania. Rainfall is decreasing, leading to low crop productivity. This means farmers are losing out. We need to develop systems to help farmers know when and where to plant. We also need to bring women along in these discussions. They bring ideas and solutions. Africa is now awake to gender inclusivity, and in Tanzania, we have a female president and a woman in the country's top decision-making organs," says Msigwa.
AWARD has various initiatives that draw fellows from across various African countries, such as Togo, Nigeria, Ethiopia, Kenya, Rwanda, Burkina Faso, Ghana, Mozambique, Madagascar, Malawi, Uganda, Tanzania, Zambia, and many others.
"The AWARD Fellowships have contributed to building and sustaining a strong talent pool of women agricultural researchers," Dr. Kaaria says.
She says the organisation's new strategy will continue to build a pool of capable, confident, and influential women leaders in AR4D. We will purposefully expand our targeting to include early-career and emerging leaders for a sustainable and strong pipeline.
"We will deliberately equip female and male professionals with the skills to integrate gender in their work more meaningfully," Dr. Kaaria said.
The new strategy will also see the organisation engage with policy practitioners at regional, sub-regional, and global levels to create awareness and catalyse the design of gender-responsive policies within agriculture and research.
"We will revamp our approach to expand collaboration with actors to cultivate a gender-responsive ecosystem."
The summit's theme, Recovery, Regenerate, and Act, called for decisive strategies and actions to rebuild food systems after multiple crises and shocks while regenerating natural capital resources with adaptation practices, innovation, and technology for sustainable food production in a changing climate context.
The Forum followed the Africa Climate Summit and elaborated on the call for impactful outcomes to bolster Africa's role and influence in addressing pressing challenges in the global climate change discourse, particularly before COP28.
Key outcomes from the forum included the need for Africa to scale up its food system transformation on the continent as well as the need for the continent to redouble its efforts to boost agricultural practices that enhance food security.
AWARD Director Dr. Kaaria said a key outcome from the meeting was the renewed political commitment to amplify the role of women in constructing climate-resilient food systems in Africa.
"Female agricultural researchers, professors, and senior managers offer different insights from their male counterparts," Dr. Kaaria said. "They provide an important perspective in addressing the unique and pressing challenges of all farmers, and female farmers in particular."
The African Women in Agricultural Research and Development (AWARD) works towards inclusive, agriculture-driven prosperity for Africa by strengthening the production and dissemination of more gender-responsive agricultural research and innovation.
"We invest in African scientists, research institutions, and agribusinesses so that they can deliver agricultural innovations that better respond to the needs and priorities of a diversity of women and men across Africa's agricultural value chains," Dr. Kaaria said.