– We are doing this to be competitive in attracting the right investors, as every project is an investment in communities, a government official said.
John Cassim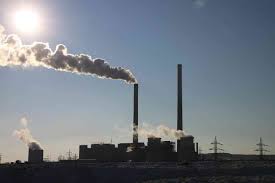 Harare, Zimbabwe (CZ) – Zimbabwe has amended its new carbon law that was initially enacted a month ago to allow developers to keep 70% of the profits, compared to 50% that was stipulated in May.
The state will still keep 30% and distribute it to the Treasury, appropriate local authorities, and investments into climate change adaptation.
This now means the developers will no longer be required to hand over a quarter of their 70% share of profit to local communities, according to the amendment gazetted on September 26.
Environment, Climate, and Wildlife Minister Mangaliso Ndlovu is quoted by Bloomberg as saying the amendment is progressive and attracts the right investors.
"We are doing this to be competitive in attracting the right investors, as every project is an investment in communities. They will still benefit from the 30% that goes to the government," he said.
In May, Zimbabwe stirred the US$2 billion global carbon market when it suddenly cancelled all existing carbon credit trading deals and said the government would take 50% of the proceeds of any projects, and at least 20% would need to be held by local investors.
That brought about concerns about the unpredictability of the largely unregulated industry, where countries can change rules overnight.
The government said then that developers had 60 days to reapply for reinstatement and that they would now keep 30% of the proceeds in the form of an environment levy for the first 10 years of their operation.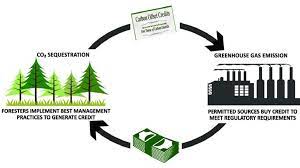 – Carbon trading staus
Currently, Zimbabwe is the third-biggest producer of carbon credits on the continent, accounting for about an eighth of production.
A single carbon credit represents a tonne of carbon dioxide or its equivalent, either removed from the atmosphere or prevented from entering it in the first place.
Those securities are bought by producers of climate-warming gases who want to offset their emissions.
Developers have welcomed the latest development after wide consultations coupled with several conferences in Harare and Victoria Falls on carbon trading.
-Reaction by consultants
However, consultants have raised concern over the failure of the Zimbabwean government to take charge of its natural resources.
"The amendment to SI 150 of 2023 of the Carbon Credit Framework is basically an indication of the pressure that Zimbabwe finds herself in within the global market.
What it also means is that Zimbabwe could probably not determine its own carbon credits or its sovereign power around its natural resources when we begin to consider that we are a net emitter."Sydney Chisi, a consultant and Executive Director of Reyna Trust, said
According to him, the pinning point has always been what the investors get away with and what they benefit from this whole process.
"Initially, what the government set to benefit was pretty high, which is normal for a country that is endowed with natural resources like carbon syncs, but it looks like the investors have been pushing for a better deal and even threatening to leave the country or even leave the negotiating table of what was happening," Chisi explained.
"The indication that came out of the Africa Climate Summit held in Kenya a few weeks ago was that the world is moving towards market-based climate action, and this left Zimbabwe with no option but to be part of that whole scenario," Chisi added.
Zimbabwe adopted the voluntary mechanism, not the compliance mechanism, hence, with the voluntary mechanism, a country cannot make much money.
In the absence of a stronger bargaining power than a country has, there is very little to be made out of the whole deal.
"The desperation of making investors get 70% of the dividend and within the 30% that is where the government distributes shares to all other stakeholders, including communities, is a shame.
It tells us how the world, including the climate sector, is being pushed by a neoliberal system that looks at profits before people, and until we get over that agenda, it means that climate action in Africa will not have sustainable recourse," Chisi bemoaned.
Sydney went further to query why nations that have natural resources do not determine the market.