– As much as we could be talking about the water at the mine, to us, the accident was mainly due to human error, a government minister said.
John Cassim
Harare, Zimbabwe – The Zimbabwean mines minister, Soda Zhemu, has revealed that the mine accident in Bayhorse in Chakari, which claimed nine lives and left 21 injured, was a result of human error and unsustainable mining methods.
Chakari is nearly 150 km south-west of the capital, Harare, and near a farming and mining town called Chegutu.
"Small-scale mining is sustainable to the extent that small-scale miners should comply with the law. The accident happened as a result of non-compliances at Chakari, so in as much as we could be talking of the water, to us, the accident was mainly due to human error.
We are also hearing that there was no qualified mine manager at that mine who could actually give guidance to what could be undertaken in the shafts," Mines Minister Soda Zhemu told the media in Harare on Monday during the Gold Mobilisation Sent Off Workshop.
The minister added that human error and non-compliance are the main causes of the mine accidents that are now rampant in the country in the wake of the gold and lithium rushes.
The sentiments expressed by the mines minister come against the backdrop of a Responsible Mining Initiative that was launched by Zimbabwean President Emmerson Mnangagwa in May this year.
The initiative was meant to deal with non-compliance, gold leakages, environmental degradation, and haphazard mining.
-The accident
Eyewitnesses say on Friday, September 29, around 10 a.m., the inclined shaft at Bayhorse Mine in Chakari collapsed.
At that time, 34 people were known to have entered the mine, which is owned by one named T. Sigauke.
This resulted in other miners seeking help to rescue colleagues who were trapped underground.
The police were informed, but the accident stress call to the Ministry of Mines in Harare was only made around 16:00 hrs.
Immediately after the accident, 14 people managed to escape unhurt.
"The most unfortunate thing is how the information was relayed to the Ministry of Mines after the accident; the police called us at 16:00 hrs. when the accident had occurred at 10:00 hrs.
So, our mining engineers had to be mobilised to the scene and started working with other stakeholders who had already converged at the mine to provide rescue operations," Minister Soda said.
During the night of that same Friday, two bodies were retrieved, and eight miners were rescued and taken to the hospital.
"Two more bodies were retrieved the following day, and as we speak, we are still to account for nine people.
However, we hear from the rescue teams that some people were seen trapped in some tunnels, suggesting that they could be dead," Soda added.
The minister said his ministry is still awaiting official confirmation of exactly how many people died and how many of those survived, as well as the number of missing persons.
Meanwhile, by the afternoon of Monday, October 2, rescue operations were still underway at Bayhorse Mine.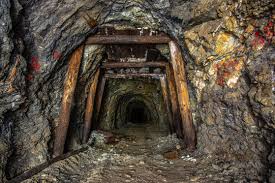 -Non-compliance
Zimbabwe is endowed with vast mineral reserves, and from around 2018 on, a gold rush was experienced in the country, resulting in increased mine accidents, armed robberies within gold mines, and fights over ownership of mining claims.
This prompted the Zimbabwean government to come up with measures that would combat illegal mining activities.
In May of this year, President Mnangagwa launched the Responsible Mining Initiative, which was followed by a mine audit.
The aim was to produce a US$12 billion sustainable mining industry after dealing with malpractices.
According to Minister Zhemu, the audit is complete, and the nation is awaiting a report to be made public.
-Cartels
Meanwhile, small-scale miners who spoke to ConserveZim about conditions of anonymity revealed that compliance, especially in small-scale gold mining, had become difficult as several cartels had formed and were taking over gold mines.
"As a miner, you would want sustainable mining as a long-term way of extracting gold and making sure you run the mine for a long period of time, but the cartels are making it very difficult for us to do so.
We end up doing haphazard mining just to get our investments back on time before losing the mines. The cartels are known and are also linked to top politicians, so it's a dog-eat-do situation," a miner said.
Gold leakages are still being recorded, and according to the mines minister, the gold deliveries so far this year stand at 19.3 tonnes, against a target of 40 tonnes.
"We have recorded a 13.2% decrease this year, but this may not just be owing to leakages but also to a number of other factors, such as the environmental condition."
60% of gold deliveries to the Fidelity Gold Refinery come from small-scale miners in Zimbabwe.
When the country receives heavy rain, it becomes very difficult to access the mines, hence the reduced gold production.