– Climate-led natural disasters have been fuelling acute public health events, the WHO report revealed
John Cassim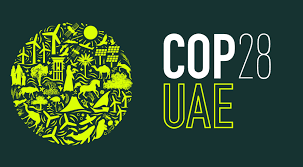 Harare, Zimbabwe – The World Health Organisation (WHO) says COP28 is likely going to integrate health into the global climate change agenda.
The WHO report (Global Public Health Intelligence Report 2022), which provides compelling evidence of the connections between disease epidemics and natural disasters connected to climate change, says Africa, reported 30% of global acute public health events in the last two decades.
In 2022, infectious diseases were the major cause of acute public health events globally and over 80 percent of all events were due to infectious diseases.
The second most common cause was disasters which accounted for 7%.
The remaining events were caused by animal or zoonoses, chemical, food safety, product, and other hazards, ranging from 0.2–4.6% per hazard, the report said.
Infectious disease events were dominated by the novel coronavirus disease 2019 (COVID-19), followed by measles, dengue fever, and cholera in the past five years.
In 2022, the most acute public health events of an infectious nature were due to monkeypox.
However climate-led natural disasters have been fuelling acute public health events, the WHO report revealed.
Today, climate change may worsen the cholera crisis in Africa, as alerted in February 2023.
Tropical Cyclone Freddy was not part of the report but it impacted heavily, on the current cholera infections in the Southern African region.
Acute public health events caused by disasters have been more frequently recorded, particularly in the previous five years, in the South-East Asia and Western Pacific regions, said the report.
However, in the African region, there has been an increase in the share of disaster-led health emergencies between 2021 and 2022, according to the trends presented by WHO.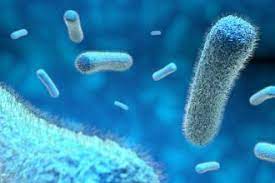 – Health hazards
In some cases, climate-related hazards have led to either environmental conditions that can increase opportunities for pathogens to interact with vectors or increase the ability of pathogens to cause severe illness in humans.
For example, floods can provide breeding grounds for mosquitoes, leading to increased transmission of diseases such as yellow fever, dengue, malaria, West Nile fever, and leishmaniasis.
Climate-related hazards can affect the human body's ability to cope with pathogens in two ways.
They can force people into hazardous conditions, like crowded conditions that might lack good sanitation or increase their exposure to pathogens.
Hazards can also reduce the body's capacity to fight off pathogens, through malnutrition, for example.
Living through climatic hazards may also induce increased cortisol production from stress, leading to a reduction in the human body's immune response.
– measures
The report calls for the strengthening of public health intelligence amid re-emerging diseases, conflict, and the worsening impact of climate.
Health threats are complex, hence evaluating and assessing them requires interdisciplinary teams and expertise.
At least 5,807 acute public health events were reported between 2003 and 2022, averaging 290 a year, according to a new report by the WHO.
Infections are said to be the leading cause of such events, and this is an increase in disaster-related incidences, according to the report.
Africa and the Americas accounted for about half (54%) of all events in the last two decades.
The African region saw 30 percent of such events and the region of the Americas 24 percent, according to the second global report on public health intelligence activities at WHO.
Meanwhile, events in each of the other regions typically ranged from 5-20%.
While the report focused on activities in 2022, it also built on previous bi- and tri-regional reports by the WHO's regions, of the Americas, Europe, and Africa.
In this regard, WHO will continue using the Global Early Warning System (GLEWS+) for health hazards and developing risks at the interface of human, animal, and ecological systems as being of great significance.