The total value of Zimbabwe's mineral export last year (2022) is roughly US$ 7 billion, five years back the value was US$ 3 billion, experts said.
John Cassim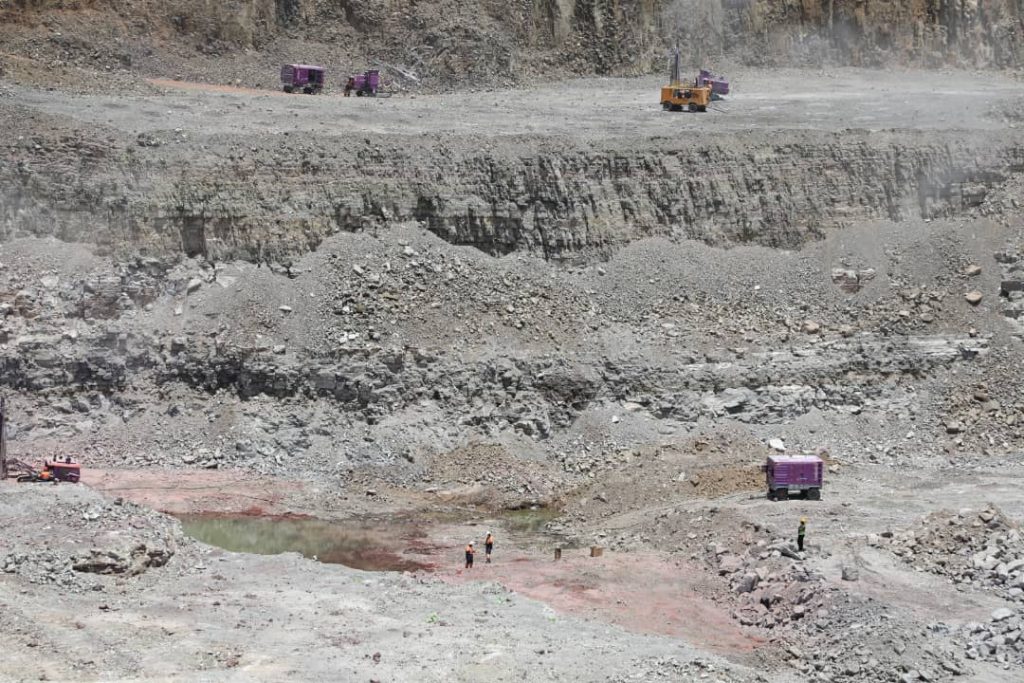 The red conglomerate rock which contains the Marange diamond is between 300 and 500m deep. This is part of the Chikwarekware pit at the Mukondo Basin, in Chiyadzwa, where ZCDC is mining.
Harare, Zimbabwe – Diamond experts in Zimbabwe have dismissed claims that US$ 15 billion worth of diamonds were looted from Chiyadzwa in Marange, as the country's diamonds are only projected to reach the US$ 1 billion mark in 2030.
Analysts who spoke during the Zimbabwe Consolidated Diamond Company (ZCDC) media workshop and mine tour a week ago, gave scientific data that demystified the US$ 15 billion theory.
The late and former leader of Zimbabwe Robert Gabriel Mugabe is on record having said US$ 15 billion in diamond revenue was looted, giving birth to the 'diamond curse,' a perception that has haunted the Marange mining.
"The total value of Zimbabwe's mineral export last year (2022) is roughly US$ 7 billion, five years back the value was US$ 3 billion, 60% of that is coming from three mines, ZimPlats, Unki, and Mimosa.
So just imagine US$ 15 billion coming from the Chiyadzwa diamond mine alone, mathematically it doesn't make sense because the entire mining industry in the country is yet to get to US$ 15 billion unless we are talking of the local currency," Munyaradzi Hwengwere a media and mining expert, queried.
Albert Murumedzo, a business analyst for ZCDC gave analytical details while dispelling the US$ 15 billion theft claim.
"In terms of Zimbabwe, where are we in this industry, you would see that we have big players the likes of Botswana who last year earned US$ 4, 7 billion followed by Russia, the mining giant Aurosa, with about US$ 3, 5 billion.
Then we have Angola at US$ 1, 9 billion, Canada at US$ 1, 8 billion, then we have South Africa who started mining in the 1800 but have US$ 1, 5 billion," Albert explained.
In March 2016 during his belated birthday, Mugabe shocked the world with an announcement that US$ 15 billion of diamond revenue disappear and went on to praise the then Botswana President Ian Seretse Khama, for transparency in the diamond industry in that country.
The real value of Chiyadzwa diamonds
Following utterances by the late Robert Mugabe, Zimbabweans developed some perception that billions of dollars worth of diamonds are being mined at Chiyadzwa every year.
Expectations by citizens across the country grew with the majority expressing dismay, saying the 'country's diamonds were a curse' owing to slow or little development in the province.
ZCDC still has a long way to go to reach the billion-dollar mark experts have explained.
"The global value of rough diamonds is approximately US$ 16 billion and Zimbabwe as a whole with Murowa, Anjin, and ZCDC included is contributing just 2,16% which is US$ 424 million for the year 2022.
This puts Zimbabwe in seventh position with a few big players like Botswana, Russia, and South Africa contributing the largest chunk, as they invested in this industry from the 1960s," Albert Murumedzo said.
Meanwhile, 90% of all diamonds end up in the Jewellery industry which adds value of about US$ 3 billion, to the rough diamonds through cutting and polishing.
The value of the diamond as the final product then jumps up to US$ 80.1 billion after all the polishing and cutting has been done, of which the Jewellery market is dominated by the USA with 51% at US$ 40.85 billion, then China with 16% at US$ 12.82 billion, followed by Japan, India, and the Gulf.
According to Albert, Africa has found it difficult to penetrate the Jewellery industry, it has its own politics and dynamics, despite this continent producing 65% of rough diamonds.
The value of diamonds is derived from its rarity and perception.
"It is even worse for us here considering that what we mine at Chiyadzwa are not the gems but industrial diamonds, they are not at the very top in terms of carats and value," he added.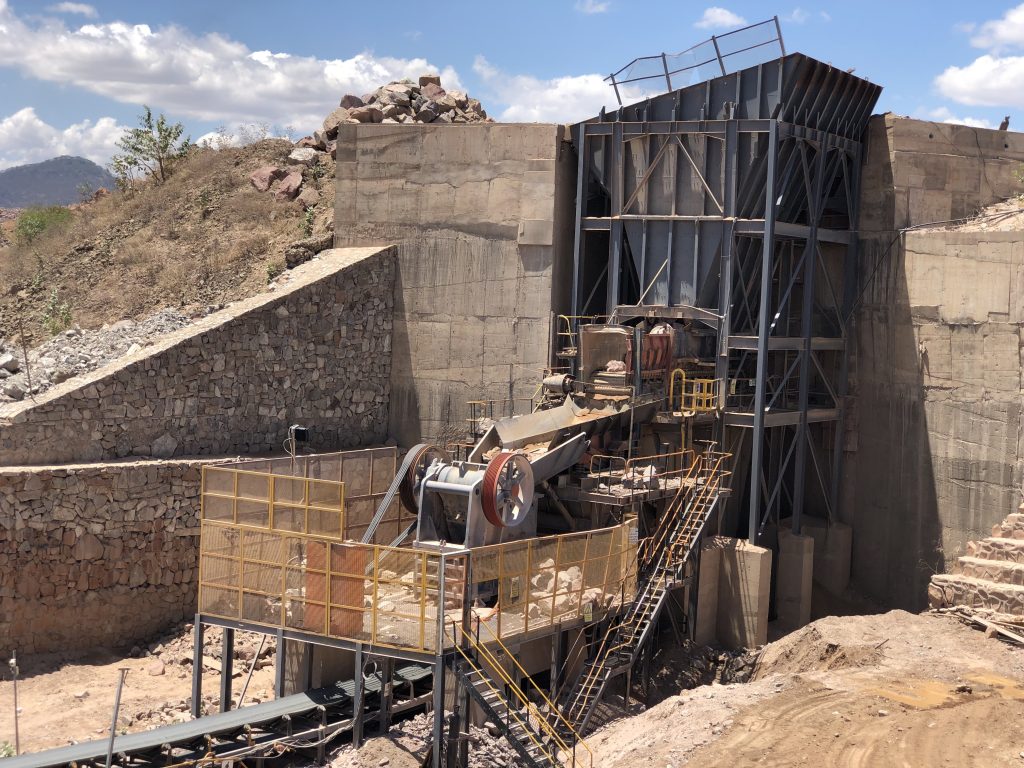 Mining at Chiyadzwa
ZCDC mine in Chiyadzwa is sitting on a 50 million-carat diamond which means it's going to take some years to mine.
Due to the nature of the rock, open cast mining is taking place with the actual high-grade diamond sitting on a red rock that is rough 300-500m deep.
Apart from the weaning demand as of today, geopolitics is also affecting the production and marketing of Marange diamonds.
"Our production is currently standing at 2, 5 million carats, but we are still projecting to hit our 4, 5 million carats by year end.
In terms of production, we are on plan but the major challenge is all mineral commodities worldwide have taken a knock obviously diamonds have not been spared, and PGMs have also gone down because of the geopolitical facts that are affecting Ukraine, India is also not buying, and the recent war in the Gaza strip has affected the prices," ZCDC Mine Manager Admore Mangoma, explained
Meanwhile, Albert said despite the temporary setbacks in the market, demand prospects are going to be good with the demand rising.
"As we move forward to around 2050, the number of new mines is going to decline, natural diamonds supply is going to be shrinking, but their demand is going be high, already ZCDC has a joint venture exploration the Russian company trying to find new discoveries of the rare Zimbabwean diamonds," he explained.
Unlike most minerals the value of diamonds is all about perception, the largest consumers of diamond Jewellery are also the largest consumers of information and news that shapes perception.