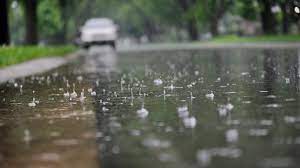 – there will be abundant moisture in the upper levels plus the influence of the ITCZ at the surface hence the county will see rainfall for days, MSD officials explained.
John Cassim
HARARE – The Meteorological Services Department in Zimbabwe (MSD) has warned the country is expected to receive heavy rains from Thursday 16th February owing to 'cut-off low' pressure.
According to MSD, the rains are expected from Thursday 16th to Monday 20th this month.
The weather alert has asked citizens to watch out for localized very heavy rains (in excess of 50mm) and flash flooding in areas with saturated soils, wetlands, impervious grounds and along river basins.
"Watch out for, blown off rooftops and fallen trees due to strong winds, open drains and potholes that may be covered in water," the statement warned.
Meanwhile the MSD has described 'cut off low' as a system that provide a lot of moisture in the atmosphere from the surface going to the upper levels.
"The more moisture you have from the upper levels, the type of cloud that develops allows to have rains that can go for hours on end.
"Depending on its movement it can stay in one place for a bit of but the systems that produces rains in this region cannot create a cut off low that is stationery for weeks," Linia Mashawi, a senior MSD official said.
The cut-off low might be one but will be enough to cover the entire Zimbabwe as the country is not very big.