-Richard Branson is here on an expedition in the Zambezi Valley by invitation of the Zambezi Elephant Fund, officials revealed.
John Cassim
Harare, Zimbabwe (CZ) – Billionaire and philanthropist Richard Branson jetted into Harare on June 30, following an invitation by the Zambezi Elephant Fund.
Branson, founder of the Virgin Group, which owns Virgin Airlines, travelled on foot and canoed in Mana Pools, as part of the Trans Zambezi Walk for Wild expedition currently underway until July 7.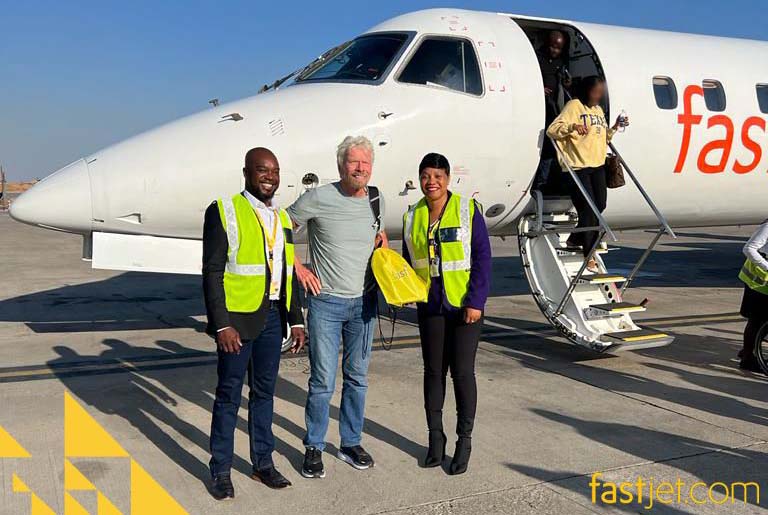 "Just to let you know that Richard Branson is here on an expedition in the Zambezi Valley by invitation of the Zambezi Elephant Fund.

He walked and canoed within Mana Pools from John Steven's camp with Robin Pope Safaris to a mobile camp hosted by Natureways and finally Chikwenya Lodge. The Trans Zambezi Walk for Wild Expedition is in aid of conservation awareness," James Egremont-Lee, ZEF Executive Director, told ConserveZim.
Richard has visited Zimbabwe several times now, and in one of his recent visits, he claimed that he had bungee-jumped in Victoria Falls.
In 2010, Virgin Unite, the philanthropic arm of Branson's Virgin Group, created Enterprise Zimbabwe, a nonprofit group connecting philanthropists and commercial investors with business and social development opportunities.
Branson, who is now 72 years old and worth US$3 billion according to Forbes, is also keen to invest in safari operations in Southern Africa, which could be part of his agenda on his visit to Zimbabwe.
The goal of the expedition is to encourage a wide range of participants to spend time immersed in the landscape, with the opportunity to envision what the sustainable future of this iconic valley could look like if resources were combined effectively.
The 30-day walk covers over 330 km along the Zambezi valley, covering an area of 6.3 million acres of diverse habitat.
The journey included walking from Matusadonha to Mana Pools and canoeing from Chikwenya Lodge to Kanyemba, according to the conveners.
The Zambezi Valley Walk for Wild Expedition is a novel exercise whose idea was brought about, by (renowned safari guide and former warden of both Mana Pools and Matusadona National Parks), John Stevens, and the Zimbabwe Elephant Fund (ZEF), two years ago.
Its aim was to bring together conservation stakeholders and enthusiasts in a collaborative exercise that would focus on conservation successes as well as highlight the challenges and needs of the Zambezi Valley landscape.
Areas covered to date include Rifa, Matusadonha, Gache Gache, Charara, and Mana Pools, and the teams are expected to reach Kanyemba on July 7.
Mana Pools was losing its elephants to poaching at an alarming rate a few years ago