John Cassim
Harare, Zimbabwe (CZ) – Archbishop Ezekiel Handinawangu Guti, founder of Zimbabwe Assemblies of God Africa (Forward in Faith) ZAOGA, has died aged 100 years old.
ZAOGA national executive chairman, Dr Joseph Guti, confirmed the passing on of the leader of one of Zimbabwe's biggest indigenous churches, with branches spread across the globe.
Guti's death comes barely two months after he celebrated his 100th birthday which was attended by the Zimbabwean President Emmerson Mnangagwa.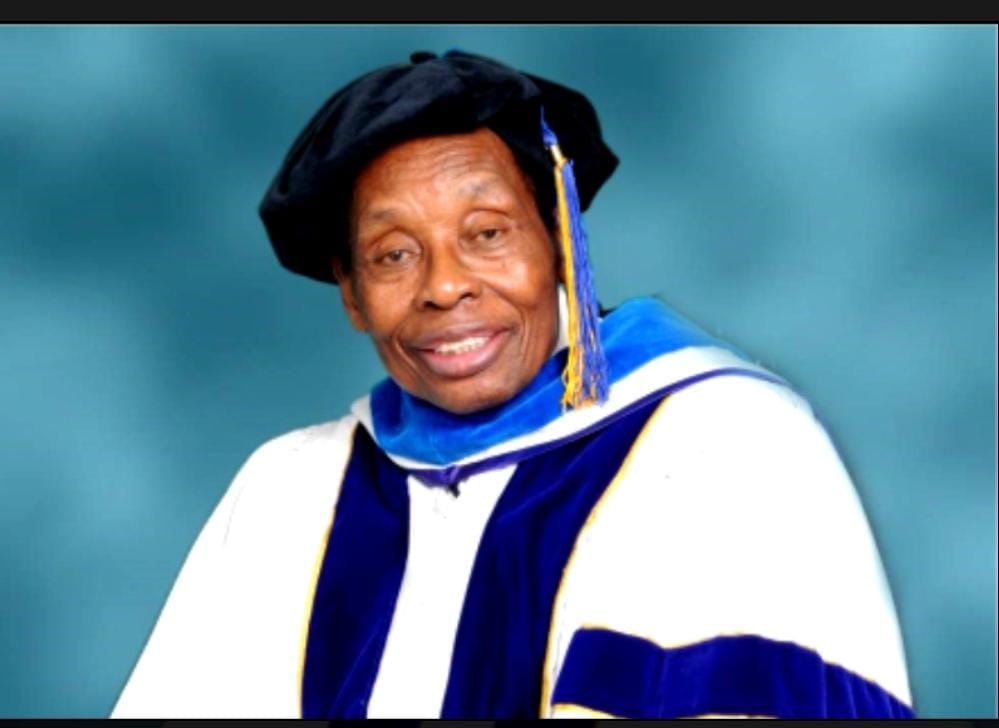 Archbishop Ezekiel Handinawangu Guti
Ezekiel Handinawangu Guti was born in Ngaone, Chipinge on 5 May 1923, was the founder and president of Zimbabwe Assemblies of God Africa (ZAOGA), one of the largest Pentecostal churches in Zimbabwe, also known as Forward In Faith (FIF) in over 180 nations and states.
ZAOGA was founded in May 1960.
Guti joined an AFM branch but left after being used mightily of God at the time, and was pushed out by senior pastors who feared that Guti will one day take the assembly and it's congregants. Hence Guti, under a call from God, established ZAOGA in Bindura, Zimbabwe, under a gum tree, in 1960.
ZAOGA is also known internationally as Forward in Faith Ministries International and is headquartered in Waterfalls, Harare, Zimbabwe. In the United Kingdom, ZAOGA is now known as Forward In faith Church International Incorporated (FIFCII).
Guti, distinguished himself as a leading personality in the Pentecostal world. He oversaw over 5000 pastors and evangelists worldwide, who regarded him as a unique prophet, apostle and a loving father.
– Early years
Guti, ministered for 75 years and has spoken in several countries. He founded seven Bible colleges named Africa Multi-Nation For Christ College, with three in Zimbabwe, two in Mozambique, one each in Zambia and Ghana.
He founded various ministries including Forward in Faith Children's Home, Children's Ministry, Forward in Faith Christian College (Christ for Zimbabwe College secondary school), Africa Christian Business Fellowship, the Gracious Women's Fellowship, along with the Husband's Agape International Fellowship.
He wrote over 113 books on his teachings.
He initiated the building of Zimbabwe Ezekiel Guti University in Bindura, and the Mbuya Dorcas Hospital in Waterfalls-Harare.
– Personal life and family
Guti was married to Archbishop and Prophetess Eunor Guti. Their son, Ezekiel Jnr, who suffered from speech impairment and physical disabilities, drowned in a swimming pool in December 2017.
– Books
Two Ways of Knowing God, Effective Preaching that Draws People to God, Foundations: Exploration of Bible Doctrinal Study (Protection Against Hearsay), Guidance and Example of a Praying Church, The manager who lost his Job due to false accusation, Saved Baptized and filled with the Holy Ghost, Sunday Morning Bible Study and Talents