-This is a major leap forward in addressing the perennial problems of poaching of wildlife, in the MAZALA landscape.
John Cassim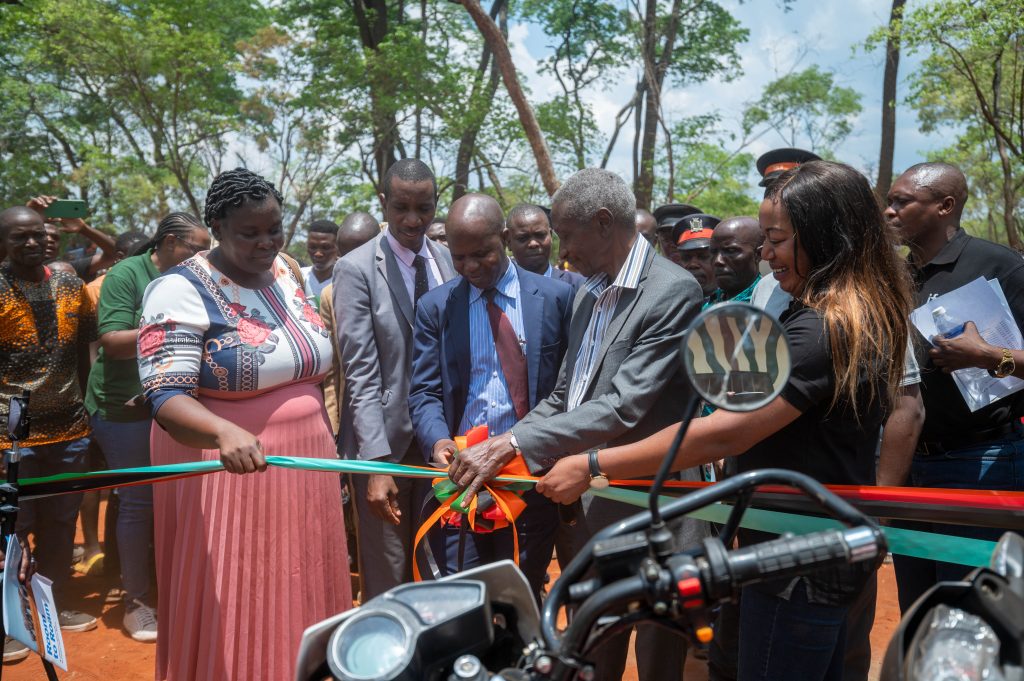 Zambia's Eastern Province Permanent Secretary Engineer Benjamin Paul Thole cutting the ribbon during the official opening of Chikomeni Wildlife Camp in Lukusuzi national Park.
Harare, Zimbabwe – The International Fund for Animal Welfare (IFAW) has handed over the new Chikomeni wildlife camp in Lukusuzi National Park, three Landcruisers, a house for the senior officer, four semi-detached houses for rangers, four motorbikes in bid to address poaching.
The official opening of the modern facility was done, by Zambia's Eastern Province Permanent Secretary Engineer Benjamin Paul Thole.
Lukusuzi National Park is situated 544km northeast of the capital Lusaka and until recently it has had no development or even management.
While efforts to curb poaching in this park are now in force the status of the game is uncertain.
Therefore the move by IFAW is a major leap forward in addressing the perennial problem of poaching of wildlife, wood, and other resources in protected areas in the MAZALA landscape.
The wildlife camp is expected to improve effective law enforcement and protection of Zambia's treasured wildlife resources as it will accommodate five rangers, in eight bed-sitter housing units for Rapid Response Units (RRUs).
The base is now equipped with an office building, a boardroom, a radio communication equipment room, and stores for rations.
The Chikomeni Wildlife Camp is a product of the conservation partnership between Zambia's Department of National Parks & Wildlife (DNPW) and IFAW.
This investment will enhance ranger welfare and help strengthen the capacity to combat wildlife crime in Lukusuzi NP, which forms part of the Malawi-Zambia Transfrontier Conservation Area.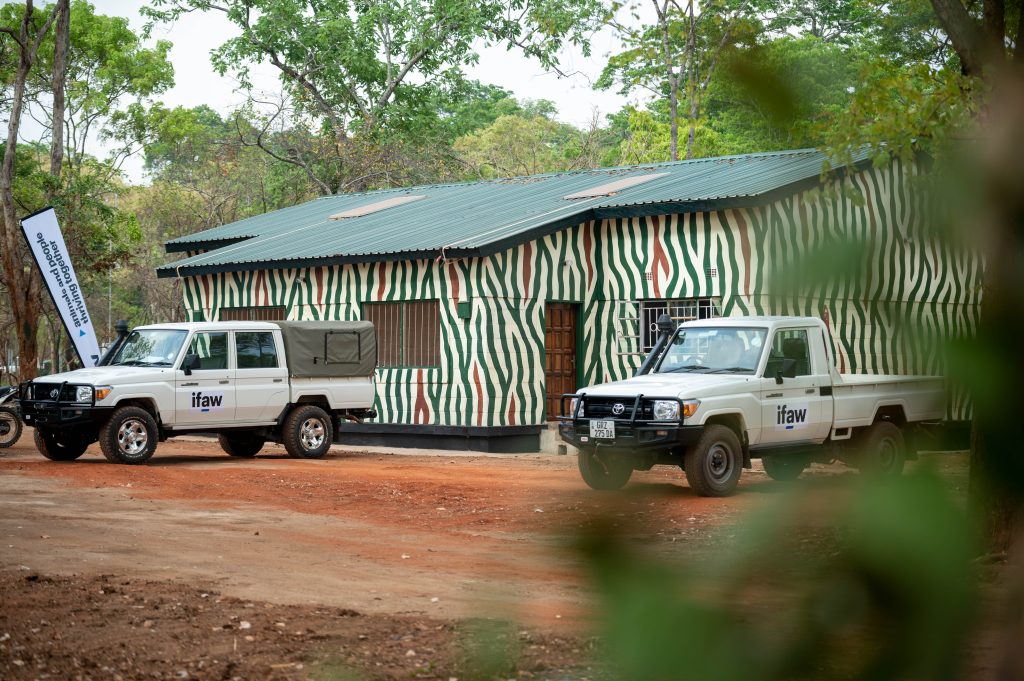 Some of the vehicles and houses donated by IFAW to the Chikomeni Wildlife Camp in Lukusuzi National Park in north-east of Zambia.
This is a key anchor landscape for IFAW's Room to Roam initiative, where IFAW is collaborating with its partners to ensure viable, stable, and resilient elephant populations by securing and connecting habitats.
In a speech read on his behalf, the National Tourism Minister, the Honourable Rodney Sikumba, applauded the IFAW-DNPW partnership for contributing to the protection of vulnerable species and for allowing wildlife to flourish in the unique landscape.
He said that the project is one of many aligned with the government's strategy to transform the wildlife reserve into a key nature-based tourism destination.
"Promoting thriving wildlife populations is critical for the realization of our broader socio-economic aspirations, and it is, therefore, essential we join hands with well-meaning partners like IFAW to create safe spaces for wildlife and, most importantly, to ensure that those tasked with protecting the wildlife resources are well-resourced," said Sikumba.
"We realize the important work done by our field rangers. Ranger welfare is therefore at the forefront of our conservation work in all the landscapes where we work, and by investing in critical infrastructure such as the Chikomeni Wildlife Camp, we are confident of creating an environment to help rangers carry out their duties comfortably and safely," said IFAW Zambia Country Director Patricio Ndadzela.